Learn how AI is helping organizations recruit better, faster and on a greater scale
One of the major challenges for HR today is recruitment. And it's easy to see why. From preparing and publishing a job opening to receiving applications, reviewing resumes, preselecting candidates, conducting phone interviews, and conducting interviews, there are many tedious steps.
It's no wonder traditional staffing processes take up to an average of 56 days! And in the meantime, you may have missed the ideal candidate for your organization.
Artificial intelligence in the recruitment process
Artificial intelligence is becoming a leading solution for improving recruitment and addressing its challenges. AI speeds up all the typically lengthy steps. It helps you recruit better, faster and on a greater scale. It reduces recruitment time to about 72 hours, while making the experience much more enjoyable.
How it works

AI usually takes over simple, repetitive, time-consuming tasks, such as reading and sorting resumes, filling out long forms, or searching for candidates.
In addition to reading and analyzing thousands of profiles in just a few seconds, it can also find you new candidates, start the conversation for you, prescreen according to your criteria and schedule interviews. It allows you to find the ideal talent for your organization in record time.
AI saves you time by speeding up tasks like these. It increases your productivity and frees you up to focus on other value-added projects for your organization.
AI can perform various other roles to support you in your human resources. It can act as an assistant, analyst or adviser, depending on your needs. 
AI optimizes the entire recruitment process
Automatic profile analysis: When you receive responses from candidates who fit the profile, AI helps you extract the relevant information in a fraction of a second. These are saved in the database created for this purpose in your organization.
ATS data mining: AI optimizes your candidate database with advanced search, intelligent recommendations and a complete history of every candidate. There may be a candidate already in your database who is a perfect match for the new role you are looking to fill. The AI will let you know, and you can proactively contact that person to invite them to apply.
Candidate search and preselection: The AI helps you find and hire the right people using powerful search and compatibility tools. It shows you the candidates with a preliminary assessment of the level of fit for the role.
Scheduling interviews: Once you have identified the people you are interested in, the AI helps you contact them by email or text message to confirm their interest. It helps you schedule an interview in a few clicks or allows candidates to select a time slot that suits them.
Preselection interviews: The AI-powered chatbot can also conduct a preselection interview with candidates for you. The AI asks questions that are relevant and tailored to the situation and communicates with people via email or text message. It preselects candidates based on your criteria and instructions. Then, the AI gives you a detailed list of the most suitable profiles for the open position. You can then continue the process with the candidates and make your decisions.
AI that understands what you're looking for and helps you find it
At Airudi, our AI-powered solution thoroughly reads profiles. It finds potential candidates that fit what you are really looking for. Our algorithms go beyond mere keywords and recognize career profiles. Our AI truly understands your needs and those of the position to be filled.
For example, it will understand the nuances of the following situations:
An intermediate-level programmer is a much better candidate for a programming role than a senior data scientist.
An occupational health and safety management specialist is a much better candidate than an HR generalist for a prevention role.
A print designer is a better candidate than a web designer for a graphic design position in a printing company, even though their resumes show the same names of mastered software.
Results for your HR
Applied in a recruitment context, AI can generate many benefits. We estimate that it allows:
93% of applications completed: AI greatly increases the rate of completed applications. It does this by taking advantage of the power of conversation with people interested in the position. It creates a lasting commitment and reduces the application dropout rate.
79% reduction in recruitment time: AI enables instant conversation with both active and passive candidates. It helps you get to know them before you even meet them.
144% increase in recruiter productivity: AI helps recruitment specialists save time, eliminate repetitive tasks, and focus on value-added activities.
In our experience, artificial intelligence in HR helps you get three times more suitable candidates and allows you to conduct four times fewer interviews. Moreover, it simplifies your recruitment processes and helps your teams focus more on connecting with candidates. In the end, you are better positioned to meet the ideal candidates and make your decision.
Digital intelligence that powers HR processes is now within reach. Read our article, "Why you need an AI strategy for your human resources," to learn about AI's many advantages and benefits for you and your organization.
Use artificial intelligence to power your recruitment activities.
Tell us what you need to do.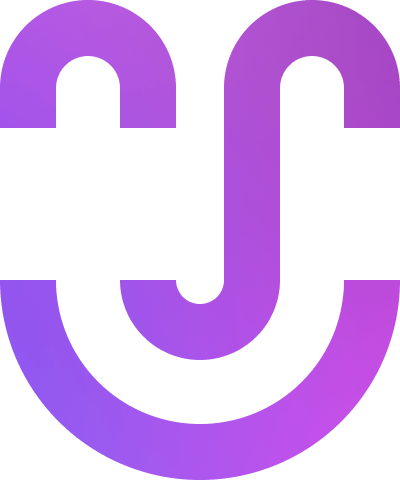 Are you ready to make the move to AI-HR?