When HR is powered by digital intelligence
We all know that the 4th industrial revolution is well underway. We are in the digital age. You have probably read many articles on the subject or attended various webinars or presentations. Maybe your organization has already started its transformation.
As companies evolve, so does HR
Things change incredibly fast. Organizations are emerging with new, more efficient models and processes that rely on artificial intelligence (AI), which is increasingly being called digital intelligence, a more modern and encompassing term. The idea behind the term digital intelligence is to put people back at the heart of business by providing them with additional ways to improve their lives at work and at home.
In any case, many leaders have successfully integrated AI into their operations and models across the board. Think about your car and its connected mapping software that helps you avoid traffic, or about the way your bank automatically detects suspicious transactions charged to your account, or more simply, think about your personalized recommendations in your favourite music or video streaming software. AI is already part of your life. And you don't have to be Amazon, Walmart or Microsoft to integrate artificial intelligence into the heart of your operations and human resources.
Far from advancing in a silo, HR is also part of the global evolution and transformation of organizations. HR is often called upon to support these transformations, which lead to changes in jobs and functions. Just as other business units are adopting better tools and updated processes, HR can also integrate innovative digital solutions to create more value and establish itself as a strategic and critical business partner.
AI in HR
Processes using digital intelligence allow the generation of significant economies of scale. How does this philosophy apply to human resources? Repetitive human tasks are automated and standardized, decision-making is supported by analytical data, and actions are proactive rather than reactive.
HR is known for its thousands of forms, procedures and tedious administrative processes. For many companies, it is difficult to get their data to speak for itself, even though it is full of valuable information. AI is an extraordinary vehicle to address this challenge: it brings very tangible benefits in terms of speed, accuracy and consistency.
Digital intelligence is a very real possibility for human resources
Today, AI is readily available to support your human resources. Forget about your preconceptions—I'm not talking about the utopian or dystopian AI you see in science fiction movies.
I mean intelligent, self-learning software solutions that automate repetitive HR processes, assist in decision-making and make recruiting easier. In the end, these new tools are there to support HR professionals. These solutions don't aim to replace human beings. On the contrary, they are designed to put people back at the heart of organizations. And AI plays a key role in helping people reach their full potential.
Whether it is by reducing the administrative burden, facilitating decision-making or optimizing recruitment, there are a variety of benefits. AI helps free the HR department from low value-added processes. It allows professionals to spend the time saved on their teams and on strategic projects that create more value for their organization.
Scientific advances that benefit HR
AI-powered solutions are made possible today by dramatic advances in data science, machine learning, natural language understanding and several other cutting-edge disciplines. At Airudi, we work with world-class scientists to take all these advances in artificial intelligence and channel them into real-world applications for human resources. In fact, our ranks include two of the world's leading software engineering researchers. Our team is made up of human resources specialists. I worked for several years in strategic HR leadership roles for large firms. I recognized the incredible opportunity and range of possibilities that AI offered our field. That's why I founded Airudi with Amanda Arciero, who is also a human resources specialist.
Four cornerstones for integrating AI into your HR
When it comes to integrating artificial intelligence into companies and HR, four cornerstones are needed:
Data flow: To take advantage of AI, you need data! That's the first step, because without data, AI has little benefit for HR. It is also important to create processes that systematically collect, integrate and protect data. At Airudi, we have the expertise to help you implement robust, scalable solutions that will power your HR data catalogue.
Algorithms: AI is based on algorithms. These are the sets of rules and elementary operations that generate predictions to solve a class of problems. Our algorithms have been custom developed to meet the specific needs of HR, whether for decision support, enhanced recruitment or performance evaluation.
The experimental platform: As with all digital projects, it is important to have a development and improvement platform to test assumptions related to new algorithms and confirm that they are producing the intended results. For every project, our development teams set up a dedicated platform adapted to its needs and specifications.
Infrastructure: IT systems are the central element that allows for the integration of processes, software and its use by the end user. They're the backbone of any digital project. The infrastructure must be both flexible and robust. And it has to be done right. Our digital intelligence solutions are supported by the Microsoft Azure Cloud Infrastructure, a worldwide leader in the field that meets the highest standards for compliance and data protection
As I mentioned in the introduction, the 4th industrial revolution is well underway. In every sector, the companies that succeed are those that can maximize digital and technological advantages to create and generate more wealth. For human resources, AI represents a whole range of opportunities to strategically reposition the department, reduce costs and optimize operations. When applied wisely, this new digital intelligence helps people reach their full potential and companies create more value.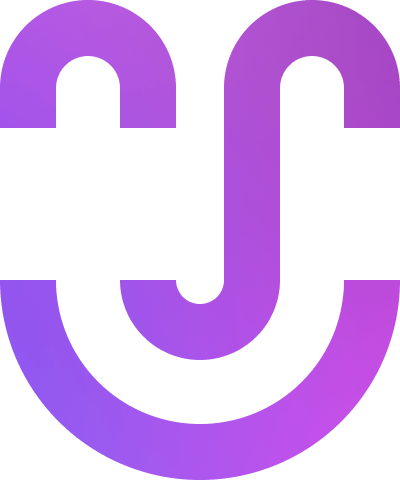 Are you ready to make the move to AI-HR?